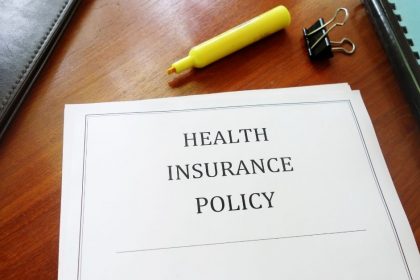 STD and STI depict health conditions that transmit between individuals through sexual activity. The Centers for Disease Control counted about 20 million new STD infections cases every year. Nonetheless, a lot of people put off getting tested as they believe they get STD tests without insurance. Still, the Affordable Care Act (ACA), changed the face of preventative care regarding STD test coverage and insurance. Under the ACA, you can take some STD tests for free, depending on your age, gender, and lifestyle. Even if you do not fit the age standards, the tests will still be free if you meet the "high-risk criteria". A case of high-risk beings would be sex workers or those who regularly engage in unprotected sex. STI screenings include blood tests, urine tests, and genital swabs. The type of test depends on what the healthcare professional is probing. 
How do STD tests work?
STD tests are quick and minimally invasive, checking either blood, urine, or swab tests. Once you give your sample, it instantly undergoes lab testing. The type of sample (blood, urine, swab) you have to give varies on the type of test you are taking. Blood tests are largely accurate and can diagnose syphilis, HIV, herpes, and hepatitis B and C. Generally, it only requires a finger prick or a tiny volume of blood drawn from your arm. The swab test is a bit different, checking a sterilized Q-Tip that is rubbed on the genitals to gather a sample.
STD testing without insurance
Without either private or public health insurance, STD screening at a healthcare provider's office or medical center can be costly. You may have to pay a healthcare provider visit price in addition to paying for the test itself. In total, prices range from $25 to over $200 depending on the STDs being tested for. Still, numerous public health Centres offer low-cost or potentially free STD screening options for those without insurance. These can include :
Regional health department STD Hospitals 
Planned Parenthood health centers 
LGBTQ centers 
Family planning Centers 
Institute or university student health centers 
Mobile clinics 
Prices can vary depending on factors like what tests you need, your household size, and your income position. They will give you details about their testing charges.
STD testing with insurance
STD screening tests for numerous, coverage does depend on the STD being screened for, in addition to age, coitus, and other factors like pregnancy status. The ACA does bear insurance companies to cover HIV screening for those ages 15 to 65. Those who are younger than 15 or older than 65 are covered as well. Individuals who may show an increased risk of getting STDs include :
They have unprotected coitus. 
They have multiple or anonymous sexual mates. 
Also, they have tested positive for another STD. 
Insurance companies cover syphilis screening for all grown-ups and adolescents who are at increased risk. Screening content for other STDs depends on different factors.
What is the cost of STD testing without insurance?
The charge of an STD test without insurance differs on the type of test. It depends on whether you opt to take the test in a clinic or at home. However, it may bring several hundred dollars without insurance, If you visit a clinic or doctor's office to take an STD test. Taking an at-home STD test may be a better option if you do not have insurance. Combination test kits are routine asymptomatic testing. However, 24/7 labs help in STD testing without insurance.
What is the cost of STD testing with insurance?
Under the Affordable Care Act (ACA), some preventative STD screening is free. This includes chlamydia, gonorrhea, syphilis. You also get HIV screening for women and syphilis and HIV screening for men. However, the out-of-pocket cost will vary with your insurance plan, If your test is not included as a preventative screening or if you are enduring symptoms and visit a doctor or clinic for distinct testing. Some councils will offer a single free test for qualifying cases. Generally, you must show evidence of income and have no insurance to qualify.
Getting checked is convenient.
All insurance plans must cover HIV testing for everyone ages 15 to 65, as well as other ages if you have an advanced threat of getting HIV. These tests are frequently part of your preventative care benefits, so they are free with no copay, coinsurance, or other out-of-fund costs indeed if you have not met your deductible. Other times you may have to pay a copay for some of the costs. Talk to your doctor to find out what STD tests are covered for you, and how much it will cost if you do have to pay for it yourself. However, or if you do not have health insurance, call your regional Planned Parenthood health center to see if they can help you get to care for free or low-cost If you need STD testing or treatment that is not covered by your health insurance. You may also be capable of getting free or low-cost STD testing from 24/7 labs.