Tuesday, 09 November 2021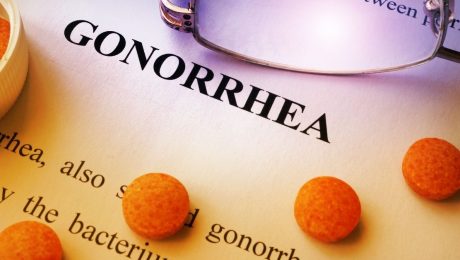 Here are the long-term effects of Gonorrhea.
Gonorrhea is a Sexually Transmitted Disease (an STD) caused by the bacteria called Neisseria gonorrhoeae. This bacterium mainly spreads through any kind of sexual contact- vaginal, anal, or oral (usually unprotected). It is one of the most common types of STDs, especially among the younger generation. Like many STDs, Gonorrhea is one that rarely shows symptoms. Therefore, when a person takes an STD test and finds out that they have Gonorrhea, it may come as a shock, something completely unexpected. However, the sad news is that many do not even know they have Gonorrhea. The unawareness can lead to many complications and health disasters, which can potentially be life-threatening.
This blog gives you the various long-term effects that Gonorrhea can cause if left untreated.
How one can catch Gonorrhea?
Gonorrhea is a bacterial infection that can spread through sexual contact, whether anal sex, oral sex, or vaginal sex. The chances of an infected person spreading it to their partner are higher if they have unprotected sex. With oral sex, Gonorrhea can spread from the genitals to the throat. Apart from sexual contact, there is also a possibility of Gonorrhea transferring to a baby. Unfortunately, if a pregnant woman has Gonorrhea, she can pass it down to her newborn at the time of birth. The baby may have to suffer from serious health complications because of the STD.
Another possible (but extremely rare) situation is getting a gonorrheal infection in the eye. This can happen if the eyes come in contact with infected semen or vaginal fluids. If left untreated, Gonorrhea can be damaging to the health of both men and women.
Long term effects in Women
If Gonorrhea is left untreated, the infectious bacteria can cause significant damage to the female reproductive organs. Pelvic Inflammatory Disease, more commonly known as PID, is one of the most common diseases that a woman might have to deal with. Gonorrhea-causing bacteria can spread through the entire reproductive tract, causing infections and inflammations. As a result, PID causes abdominal/ pelvic pain and high fever. Moreover, PID can block fallopian tubes, infect the uterus and possibly make a woman infertile (the inability to have children). PID can also increase the risk of an ectopic pregnancy (where the fertilized egg grows outside the uterus). Ectopic pregnancy can be life-threatening.
Long term effects in Men
Like in women, the bacteria that cause the bacteria travel up the entire male reproductive tract, which causes infections. Gonorrhea can infect the urethra, causing immense pain. Another painful condition, epididymitis, is when the tubes attached to the testicles get infected. Epididymitis can result in high fever, swelling, and pain in the scrotal area. In some cases, untreated Gonorrhea can inhibit the male to father children- in other words, it can cause infertility.
Other complications that affect both men and women
Although it is rare, Gonorrhea can spread through the entire body if not treated on time. The joints in the body may swell up, and the inflammation can cause immense pain. Skin infections may also arise due to the bacteria, which can cause redness and rashes. In some rare cases, the infection may enter the bloodstream too. If the bacteria infect the bloodstream, it can cause disseminated gonococcal infection. All these conditions may be life-threatening if ignored.
Prevention
Many often get confused about whether they have Gonorrhea or if they have a urinary tract infection. The reason for this is that the symptoms for both these diseases are pretty similar. However, testing yourself regularly for an STD significantly reduces the chances of you ignoring them. Therefore, even if you have Gonorrhea, you will get treatment on time, reducing the risks of life-threatening situations. Of course, there are plenty of ways in which you can prevent it- or any STD, for that matter. Having safe, protected sex, wearing condoms the right way, and avoiding having sex with multiple partners are some of the most common yet effective ways of preventing STD.
Get tested today.
Now that you are familiar with the long-term effects of Gonorrhea, your next step should be to get an STD test today. To put you at ease, the test is simple and painless. However, if your test comes out to be positive, do not panic under any circumstances! Instead, you should consult your doctor immediately and talk about the next best steps to treat Gonorrhea. Usually, antibiotics do the trick. Also, make sure that you finish your treatment. Finally, to stay safe, make sure to abstain from sex for at least a week after treatment. By following these steps, you can be sure that you never suffer from the long-term effects of Gonorrhea. Also read: All You need to know about menstrual cups.