Normal vaginal bleeding that occurs every month in women is known as Menstruation. Menstruation is also called periods. Besides vaginal bleeding, women experience abdominal cramping, mood swings, lower back pain, headaches, extreme fatigue, and bloating or sore breasts. Here's a list of several menstrual problems that may need assistance.

Heavy Periods (Menorrhagia)
Heavy menstrual bleeding is referred to as Menorrhagia wherein bleeding lasts longer than 7 days. The condition affects the sleeping cycle, causes abdominal pain, and can potentially lead to anemia.
Causes Of Menorrhagia
Vaginal infections, non-cancerous uterus tumors, puberty, changes in lifestyle or diet, inflammation of the cervical cavity, and hypothyroidism are some of the causes of heavy menstrual bleeding.
The body regulates the balance of estrogen and progesterone during a normal menstrual cycle regulating the uterine lining. But if there is a hormonal imbalance, the body may produce excessive endometrial lining leading to heavy subsequent bleedings.
Non-cancerous or benign tumors are present in the uterus during the childbearing years. They can cause heavy menstrual bleeding. Additionally, uterine fibroids are also considered a cause of prolonged vaginal bleeding.
Heavy menstrual bleeding occurs as a side effect of non-hormonal intrauterine devices.
Menorrhagia may occur due to ovarian dysfunction. Annovaluation is the condition wherein ovaries fail to release an egg. The condition leads to hormonal imbalance causing heavier vaginal bleeding than usual.
Symptoms Of Menorrhagia 
Longer menstrual cycles (longer than a week)
Soaking of one or more than one sanitary pad/ tampons in an hour
Requirement of using double sanitary pads
Presence of quarter-sized blood clots
Extreme tiredness, shortness of breath, fatigue, and discomfort
Not being able to do daily activities due to heavy menstrual bleeding
Long-lasting pain in the lower abdomen
Amenorrhea (Absence Of Menstruation)
The absence of periods is known as Amenorrhea. Primary Amenorrhea occurs when periods are absent in females by the age of 15. Secondary Amenorrhea occurs when menstruation is absent more than three types in a row. Rigorous athletic activities, eating disorders such as Anorexia nervosa, and a family history of Amenorrhoea are some of the risk factors of Amenorrhoea.
Causes Of Amenorrhea
Natural Amenorrhea occurs due to pregnancy, menopause, and breastfeeding.
It has been found that those females who take contraceptives or birth control pills may experience Amenorrhea.
Medications such as antidepressants, tablets for controlling blood pressure, chemotherapeutic chemicals, antipsychotics, and allergy tablets cause menstruation to stop.
Women engaged in rigorous exercises such as ballet, training, etc. often experience Amenorrhea.
Hormonal imbalances occurring due to polycystic ovary syndrome (PCOS), premature menopause, thyroid malfunction lead to Amenorrhea.
Symptoms Of Amenorrhea 
Lack of menstruation
Milky discharge from nipples
Severe headaches
Additional growth of facial hairs
Vision problems
Acne
No breast development in case of primary Amenorrhea

Premenstrual syndrome (PMS)
Premenstrual syndrome (PMS) is the condition wherein all the symptoms arise before menstruation. This brings various uncomfortable symptoms that gradually go away when the period begins. PMS arises due to hormonal fluctuations, changes in the levels of serotonin (neurotransmitters), and depression.
Symptoms Of Premenstrual syndrome
Females may experience various emotional and behavioral symptoms including mood swings, social withdrawal, anxiety, changes in appetite, lack of concentration, and Irritability.
Severe pain in the abdominal region, joints, and pelvic muscles.
Weight gain due to fluid retention
Alcohol intolerance
Tenderness in breast
Dysmenorrhea (Painful Periods)
A condition in which females experience severe and frequent menstrual cramps is termed dysmenorrhea. Primary dysmenorrhea occurs when menstruation starts casting severe cramping. Secondary dysmenorrhea occurs due to physical causes. Smoking, heavy vaginal bleeding, irregular menstrual cycles, age under 20, and family history are some of the causes of painful periods.
Causes Of Dysmenorrhea
Endometriosis is a condition in which similar tissue grows along the uterine lining and other regions such as ovaries, fallopian tubes, uterus, and bladder. Changes in the hormones cause this lining to break down in the form of vaginal bleeding that causes pain and discomfort.
Growth of fibroids outside, inside, and in the uterine walls causes painful periods.
Medical conditions such as Crohn's disease and urinary disorders often lead to painful menstruation.
Symptoms Of Dysmenorrhea
Presence of menstrual cramping in the lower abdomen
Pain in lower back, stomach, and joints
Nausea, fatigue, tiredness, diarrhea, and vomiting

Conclusion 
Regular vaginal bleeding that occurs every month in women is termed Menstruation. Being fit physically, mentally, and socially is extremely important and determines menstrual health. Females need to keep the genital areas clean, hygienic, and comfortable to avoid any discrepancy and discomfort. It's advisable to reach out to professionals and health care providers in case of any menstrual complexity or disorder. To treat menstrual problems and pelvic inflammatory diseases, antibiotics and other medications are advised by the doctor. Avoiding stress, excessive salt and sugar in diet, caffeine, smoking, and alcohol can help to improve menstrual health.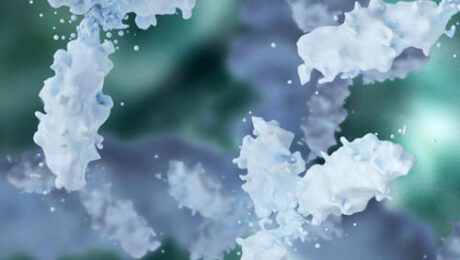 Did you not get your periods this month? Do you think it is menopause? How to verify? Well, these questions require proper, and research-based answers. Menstruation is a biological process in a female's body that discharges blood and mucosal tissue from the inner lining of the uterus through the vagina. In humans, the process begins at the age of 12 and 15. This is the period when a woman can be pregnant. During the age between 45 and 55, menstruation stops and is known as menopause.
What is Menopause?
Generally, after reaching the age of 40s or sometimes 50s, there is a natural decline in reproductive hormones in a woman. Thus, this eventually leads to the stopping of periods in women. This is known as menopause. Menopause is signaled by twelve months since the last menstruation. A woman can no longer be pregnant naturally, after menopause. 
When does menopause begin?
In several women, symptoms of menopause begin about four years before their last period. They often continue for the whole four years until menopause. While some women experience symptoms even 10 or 12 years following their last period. The median age for menopause is 51.
Also, certain factors determine when you will begin menopause. These include ovary health and genetics. Before menopause, perimenopause occurs. Perimenopause means a tied time when the hormones in women's bodies begin to change to prepare for menopause. There is no certainty for perimenopause. Thus, it may occur during the 40s, or not occur at all. 
Women whose bodies begin menopause before the age of 40s are known as premature menopause. Women, who undergo menopause between the age of 40 and 45, refer to early menopause. Here are some key terms that relate to menopause:
Perimenopause states that the menstrual cycle becomes irregular. Periods may be late, or completely over, or more periods. The blood flow may become lighter or heavier. 

Menopause might lead to no menstruation for 12 months.

Lastly, post-menopause refers to the years after the occurrence of menopause.
Symptoms of Menopause
Every woman has a different experience during her menopause. When menopause occurs suddenly or over a short period, symptoms are usually severe. The common symptoms of menopause are the following:
Irregular Periods
A very common symptom that takes place in every woman is the irregular occurrence of periods. They may be lighter or heavier less often or more often, or last longer or shorter. There is no regularity, thus it is very hard to predict when the next period may come or how long they might continue.
Trouble Sleeping
Most of the cases state that menopause causes problems in having a good sleep. It makes women wake up, or trouble while going to sleep. Several times these happen due to things like night sweats. If you face such a problem, you may consult a doctor.
Moody Feeling
The periods and menopause may affect your mood due to changes in hormones. More anxiety or depression may worsen the situation. The irregularity and symptoms might create a problem with your mood as well. Therefore, taking a doctor's advice is helpful. 
Physical Changes
During the course of menopause, you can face physical changes like dry and thin hairs and skin, or gaining weight, or stiff joints. Therefore, there is a need to keep your strength and health in proper check. Other than the above changes or symptoms, you may also feel the following: 
Dry skin, mouth, and eyes

Memory problems, anxiety, or depression

Headaches 

Increased sweat problem

Lack of concentration, more irritation than normal, and many more.
How to get tested for Menopause?
Menopause is a biological process, thus it can be identified by scientific tests. This also includes some tests so as to protect the body from further problems. Since there is a hormonal change in the body that grows into certain harsh symptoms. However, it can be treated and maintained by visiting a doctor and getting some tests done. 
Diagnosis of the body may clear out the problem to set up. So, as to have your this time safe and painless. Follicle-stimulating hormone (FSH), and Thyroid-stimulating hormone (TSH) are the hormones that need to function properly. Doctors perform blood tests to recognize the level of these hormones. Moreover, the PicoAMH Elisa test is the test that measures the amount of anti-Mullerian hormone in the blood. These will help you take care of yourself the right way during this time. 
Conclusion
During menopause, it may become difficult for a woman to concentrate on her body due to the many symptoms. Therefore, one may follow certain steps that can change your lifestyle. You need to stay cool and comfortable, exercising and managing weight for physical fitness. Take care of your skin, share your problems or sufferings, supplement your diet, and many more.