Thursday, 11 November 2021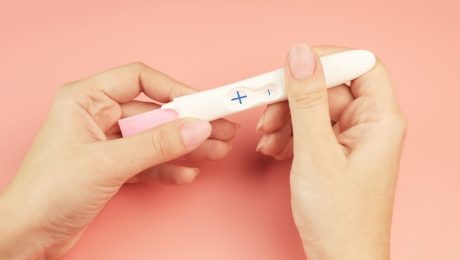 Do you think you are expecting a child? There is always a possibility of making a mistake, even with the most successful birth control methods. After all, one sperm is enough to fertilize an egg. It is as simple as taking an over-the-counter (OTC) pregnancy test to see if this has happened. Over-the-counter pregnancy tests (HCG) detect human chorionic gonadotropin (HCG) in urine. If you are pregnant, HCG is only present. This hormone is released when a fertilized egg attaches to the lining of the uterus or outside it. To view the results, simply open the test, follow the instructions, and wait the recommended amount of time. Also, you need to know about the signs that tell you to take a pregnancy test.
When can they be taken?
Take a pregnancy test a week after you miss your period for the most accurate result. Wait for one to two weeks after you have had sex if you do not wish to wait for your period to skip. If you are pregnant, it takes time for your body to produce measurable quantities of HCG. Successful egg implantation usually takes seven to twelve days. If you take the test too early in your cycle, you can get an incorrect result. In any case, here are a few signs that you should consider a pregnancy test.
Missed the period
Missing a period is the most typical reason for someone to suspect they are pregnant. However, pregnancy is not the only factor that might lead you to miss a period. Weight gain or loss, hormonal changes, and stress can all cause the same. You will not know you are pregnant unless you have taken a pregnancy test and had it confirmed by a doctor. If it has been more than a week since your last period, you could be pregnant. However, if your menstrual cycle is erratic, this is an unreliable indicator. If you think you might be pregnant, get a pregnancy test right away and schedule an appointment with a healthcare professional.
Nausea
Morning sickness is a topic that most of us are familiar with thanks to movies and mainstream culture. Early on in pregnancy, nausea is a common occurrence, though it is not restricted to a single time of day. An increase in circulating hormones is most likely to blame for nausea in early pregnancy. Also, it can strike at any time of day, though it is more common in the morning. Nausea and vomiting should subside as you enter the second trimester, approximately 13 weeks, although they may reoccur later in the pregnancy. These symptoms are usually harmless to both you and your baby. Whether you cannot keep any food down and you are losing weight, contact your OBGYN, as this can have an impact on your health and the development of your kid.
Spotting or light bleeding
Light vaginal bleeding that occurs 10 to 14 days after fertilization is known as implantation bleeding. Mild spotting, which you may notice in your undergarments, should be the only side effect. Sometimes, minor cramps that are similar to menstrual cramps accompany transplantation bleeding. If the bleeding is significant or the cramping is unbearable, get medical attention. Some women experience white, creamy vaginal discharge in addition to minor bleeding. This is perfectly normal and is the result of enhanced vaginal lining development.
If the bleeding is excessive or the cramping is unbearable, get medical attention. Some women experience white, creamy vaginal discharge in addition to minor bleeding. This is perfectly normal and is the result of enhanced vaginal lining development. The discharge may last throughout the pregnancy. If the discharge smells unpleasant, seek medical advice. A bacterial or yeast infection may require treatment.
Fatigue
Fatigue is a typical early pregnancy symptom. Rising levels of the hormone progesterone create this draining tiredness, which can start as early as the first weeks of pregnancy. Changes in blood pressure, on the other hand, can make you feel tired. If you are experiencing low energy as a result of your pregnancy, schedule more rest time. Allow time for recovery in your social life, and inform coworkers that you may want assistance. You might also discover that increasing your protein and iron intake will give you the boost you need at this point in pregnancy.
Unusual Bathroom Schedule
You might expect some modifications to your typical restroom routine if you're pregnant in the early stages. As a result of hormonal changes, you may need to schedule more bathroom visits into your day during the first trimester of pregnancy. This is an extremely common symptom. Thus, you should seek medical advice if you suspect your frequent urination is due to something other than pregnancy. You will have more progesterone circulating in your system when you are pregnant. While this is totally natural, constipation is one of progesterone's undesirable side effects. This is due to the fact that it slows down the flow of food through your digestive system. If you have constipation when pregnant, drink plenty of water, exercise regularly, and eat a high-fiber diet.
Confirm if you really are pregnant
Many of these signs and symptoms are not specific to pregnancy. Some of them can signal that you are likely to get sick or that your menstruation is about to begin. Likewise, you can be pregnant without having many of these symptoms. Take a home pregnancy test or visit your health care doctor if you miss a period and observe some of the listed signs or symptoms. In the past decade, home pregnancy tests have become more accurate. Make an appointment with your health care provider if your home pregnancy test is positive. The sooner you have confirmation of your pregnancy, the sooner you can start prenatal care. Also read: Is STD testing and treatment covered in your health insurance?
Introduction
The news of becoming a parent is overwhelming in itself. Just the news can turn your world upside down, let alone the baby being born. It is as stressful as it is ecstatic. Sometimes people need to be sure whether they are a parent of a child. Especially if the duties and the rights of a father are in question. In such cases, the only way to be sure is with paternity testing.
A DNA paternity test is the use of DNA samples of the people to determine whether an individual is the biological parent of another individual. This test can also determine someone being a grandparent of an individual. An individual can depend upon this test. If the consequences are so life-altering, you must make an informed decision. The way and the place you choose to do these tests also determine the authenticity. The two ways in which a paternity test can be done are at home with a paternity test kit and in the doctor's office. Although the results received are almost the same. There are some differences. Here are the differences:
Court-Admissible Results
The tests which are taken at home are not considered authentic at the court of law. This is because of many reasons. One of the reasons is because the court can not verify that the swabs are of the same person. People can tamper with the results as well. Hence, if you are to present a home paternity test at a court, you will need the samples to be collected under the supervision of a third-party witness. Also, the IDs of the participants are checked. 
This way of testing is considered authentic because doctors do the paternity test and collect the samples for the same. The collected samples are generally supervised by the third-party, either in their office itself or in the lab where it is tested. They must follow a legal test protocol. 
Convenience
It is the easiest and convenient way to do a paternity test. All you have to do is to take the cheek swabs of you and your child. There are no paper works involved or no need to travel to the doctor's office.
The only difference is that you will have to travel to your doctor's office or the lab with your child. The doctors will take the samples and do the tests and give you the results in hand.
Conclusion 
There are two ways of doing paternity. One is to get it done at home and the other is to go to a doctor's office. Although when you do a paternity test both ways require the same method of sample collection, that is by using a painless cheek swab. The results that are taken with cheek swabs are similar to the results taken with blood samples. This is because the DNA of a person is the same in every cell in that body.
Hence, if you follow the instructions properly, you can receive the same results in a home test as the one done in a doctor's office. However, it is necessary to get the results accurate. And for that, you need proper testing practices. Different labs have all the answers to your questions. They guarantee you accuracy and complete confidentiality. The tests are legally admissible as well. You can get an authentic paternity test just with a google search. Hence, home paternity tests are as accurate as those done through the doctor's office.