Tuesday, 02 November 2021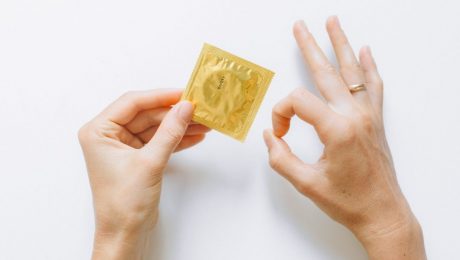 A Sexually Transmitted Disease (also known as an STDs) is a disease when certain types of bacteria and viruses infect a body through any sexual contact. Therefore, if you are sexually active, you may want to be extra careful of these bacteria and viruses. However, if you are reading this article, chances are that you might be afraid of getting an STD. But, what are the odds of you actually contracting one? The answer to that lies in many different factors. Depending on your personal lifestyle, the degree to which each factor affects you might vary. 
The city of Oldsmar in Florida saw a hike in STD infections between 2015 and 2019. Luckily, taking an STD test in Oldsmar is not very difficult. Therefore, if you feel you are at risk, take an STD test immediately.
Assessing the risk factors
Generally speaking, a person who is sexually active and has unprotected sex is at a higher risk than a person who uses some kind of barrier. Even if you sleep with only one person, the chances of getting an STD do not reduce. It solely depends on the previous sexual activity of the person.
Having a one-stand stand can be even riskier because you do not know much about the person's sexual history. (Not to mention, it might be a bit weird to ask a stranger if they have an STD.) If you hit a stroke of bad luck, then you might contract an STD because of this person. To add on, these are the other risk factors:
The type of STD
For how long the person has the disease
If you have open pores or cuts that make the transit for bacteria and viruses easier.
Likelihood of getting an infection: Condoms
Unfortunately, condoms do not provide 100% protection against STIs and STDs. However, you must use a condom whenever you have sex to significantly decrease the chances of getting an STD. Here are some cases when a condom cannot provide complete protection:
When the condom does not fit properly
When the condom slips out or tears
When condoms have large pores in them, making it easy for bacteria and viruses to seep through (this is especially the case for organic condoms)
Ways in which you can reduce the chances of getting an STD is by using the condom well. Moreover, use a lubricant and choose a condom that says it can prevent the disease on the package. Also, remember never to reuse a condom. In addition, getting tested for STDs can be the best way to be safe and plan for future treatment if you do contract one. Moreover, if you live in Oldsmar and want to test yourself for any STDs, you can get an STD Test in Oldsmar by getting STD kits at your doorstep.
Likelihood of getting an STD: Oral Sex
Oral sex is when you sexually stimulate your partner's vagina, penis, or anus using the mouth, tongue, or throat. It is common among many people. However, unlike popular belief, doing oral sex does not reduce the chances of getting an STD. Ultimately, it is the bacteria and viruses that cause STDs, which can easily spread through the fluids in the mouth. STDs like Gonorrhea, Chlamydia, Syphilis, Herpes and even HIV can spread through oral sex. Therefore, it is important to know the factors that are likely to increase the chances of getting an STD while performing oral sex. Some of them are:
If you have bleeding gums, tooth decay, or oral cancer
Open wounds or sores on the lips or in the mouth
If you are performing oral sex without a condom
Likelihood of getting an infection: Non-sexual contact
Although most people incur an STD through sex, we cannot rule out the possibility of getting an STD without any sexual contact. For example, sharing needles can cause STD-spreading pathogens to infect the body. Furthermore, when it comes to blood transfusions and organ transplants, the probability of a person getting HIV is never null. In addition to these, using unsterilized needles and having cuts and wounds all increase the chances of contracting STDs. Therefore, you must test yourself for an STD, especially if you are sexually active.
Get an STD test done today.
The ominous feeling you get, especially after a one-night stand, can be unsettling and overwhelming. Some may also feel a sense of panic and fear. However, it would help if you stayed as calm as possible. It is true that if you do not treat an STD on time, it can cause complications in the future. However, you can always get an STD test done quickly and safely. You can also find out the best diagnostic centers to visit in your city. If you happen to live in the city of Oldsmar, getting an STD Test in Oldsmar is very easy- you can even get your own STD kit delivered to your home. Unfortunately, you cannot control what might happen to you in the future. Hence, taking precautions in the present is the only way you can stay safe from STDs.